Trotz abgesagter Avalanche Nights bietet Ortovox im Winter 20/21 eine Reihe Möglichkeiten, sich in Sachen Sicherheit und Lawinenkunde auf den Winter vorzubereiten.
Praxis bieten die vielfältigen Safety Academy Kurse durchgeführt von Partner-Bergschulen, draußen (!) und in kleinen Gruppen, eintägig oder mehrtägig, für Neulinge oder Profis, die ihr Wissen auffrischen wollen. Das gesamte Kursangebot gibt es hier: https://www.ortovox.com/de-de/safety-academy/ausbildung/lawinenkurse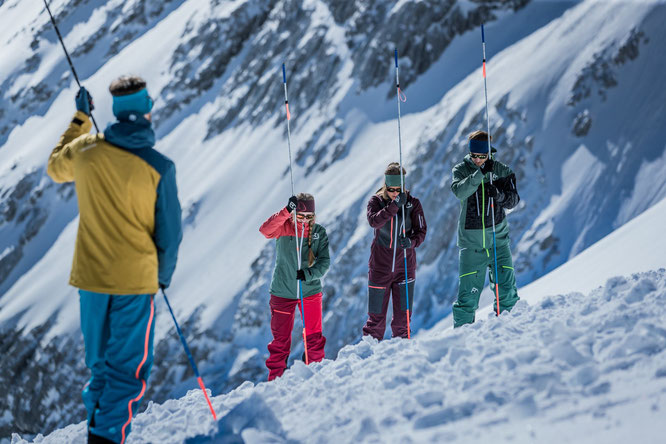 ---
BACKLINE Photo & Story Magazine 2020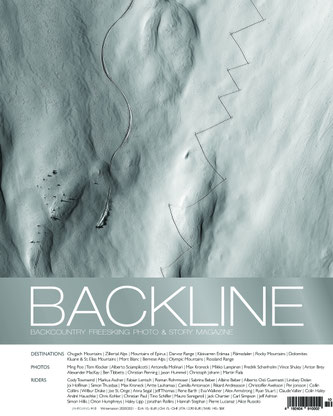 10 JAHRE BACKLINE!
Das Jubiläumsmagazin - 10te Ausgabe von BACKLINE Photo & Story Magazine - kann ab sofort bestellt werden und wird Anfang Dezember versendet werden. Automatisch dabei BACKLINE Gear Review Magazine 2020 im Paket zum Preis von Euro 10,-.
10 YEARS BACKLINE
The 10th issue of BACKLINE Photo & Story Magazine can be ordered now. Will be mailed to you at the beginning of December 2020 together with the BACKLINE Gear Review Magazine, all for 10 Euros.
BACKLINE Gear Review Magazine 2020